Location
7/152 Bluestone Cct
Seventeen Mile Rocks
QLD 4073
Industrial Air Conditioning Brisbane
Keep cool with installation, servicing and maintenance for industrial air conditioning Brisbane wide.
Industrial Air Conditioning Brisbane
Reliable air conditioning is essential for maintaining productivity in any business. At Technicool, we understand the impact that a malfunctioning air conditioning system can have on your staff's ability to work effectively and comfortably. We help to keep your business moving by providing servicing and repairs for industrial air conditioning Brisbane wide. With an experienced industrial air conditioning installation team that specialises in identifying faults, we can provide timely repairs to get your unit up and running sooner!
Our Industrial Air Conditioning Satisfaction Guarantee 
Industrial air conditioning Brisbane wide systems are critical to your business. To ensure your systems provide the performance you need, Technicool offers a customer satisfaction guarantee for all our industrial air conditioning repair and service tasks.
Our skilled industrial air conditioning Brisbane technicians have the expertise to work on a wide range of makes and models of air conditioning systems, including those used in industrial settings. Whether your system requires routine servicing or emergency repairs, we provide fast and effective solutions that minimise downtime and maximise productivity. Our customer satisfaction guarantee is available across a variety of systems, including:
Industrial Air Con

Commercial Split Systems

Ducted Air Con

Refrigeration Units

Ventilation & Exhaust Systems

Multi Head Systems

VRF/VRV Air Conditioning

All HVAC Systems
No matter how big or small the challenge, Techniool has the skills to get your industrial air conditioning systems back online. We can also proudly present a number of our commercial customers' testimonials for you to review.
Our Industrial Air Conditioning Satisfaction Guarantee 
The right industrial air conditioning installation can make a huge difference to the way your business runs. With access to cutting edge products from leading brands, Technicool can specify a solution for any commercial or industrial setting. From loft and office spaces to large-scale ducted systems, refrigeration, ventilation, exhaust systems and beyond, we can tailor an industrial air conditioning Brisbane based installation that meets your needs.
Each of our industrial air conditioning installation services is matched to your business. We ensure you get the maximum efficiency from your system by matching it to your space and needs. To do this, we'll work closely with your team to build an understanding of how you use your spaces, the solutions you need and how we can optimise the installation. From there we can design a custom air conditioning system that truly transforms the way you work!
Industrial Air Conditioning Servicing, Maintenance and Repairs
Cooling and climate control can represent a major expense for industrial operations. Small inefficiencies can significantly increase power consumption and reduce the lifespan of your air conditioning systems. The best way to avoid this problem is to invest in a regular maintenance plan with Technicool. Regularly scheduled servicing can reduce energy costs, extend the life of the system and help prevent unnecessary repairs in the future.
It doesn't matter whether you're a sole trader with a small office or an industrial operation with multiple floors, open spaces and large commercial systems. Whatever the case, Technicool can design an affordable maintenance plan to suit your budget, needs and air conditioning systems. For more information or to book an onsite consultation, give us a call on (07)3376 2644 or send us a message today.
Air Con Repair Process Explained
At Technicool, we understand that a malfunctioning industrial air conditioning system can cause serious disruption to your business. That's why we make it easy for you to get in touch with us and discuss your issue over the phone. In many cases, we have the expertise to provide you with an upfront indication of the repair costs, and we'll arrange a suitable day and time to conduct a thorough assessment of your system if necessary.
Our experienced technicians run comprehensive tests to diagnose the issue and present you with fixed-price repair options. If it's a simple issue and we have the necessary parts on hand, we can fix your system immediately.
In the rare event that we need to order a special part, we'll give it priority and replace it as soon as it arrives to have your industrial air conditioning system back up and running in no time.
Technicool prioritises fast turnaround times for our industrial air conditioning installation clients. We'll keep you updated on the process every step of the way until the issue is resolved. That means you'll always have clear communication and a full understanding of when your air conditioning system will be back up and running.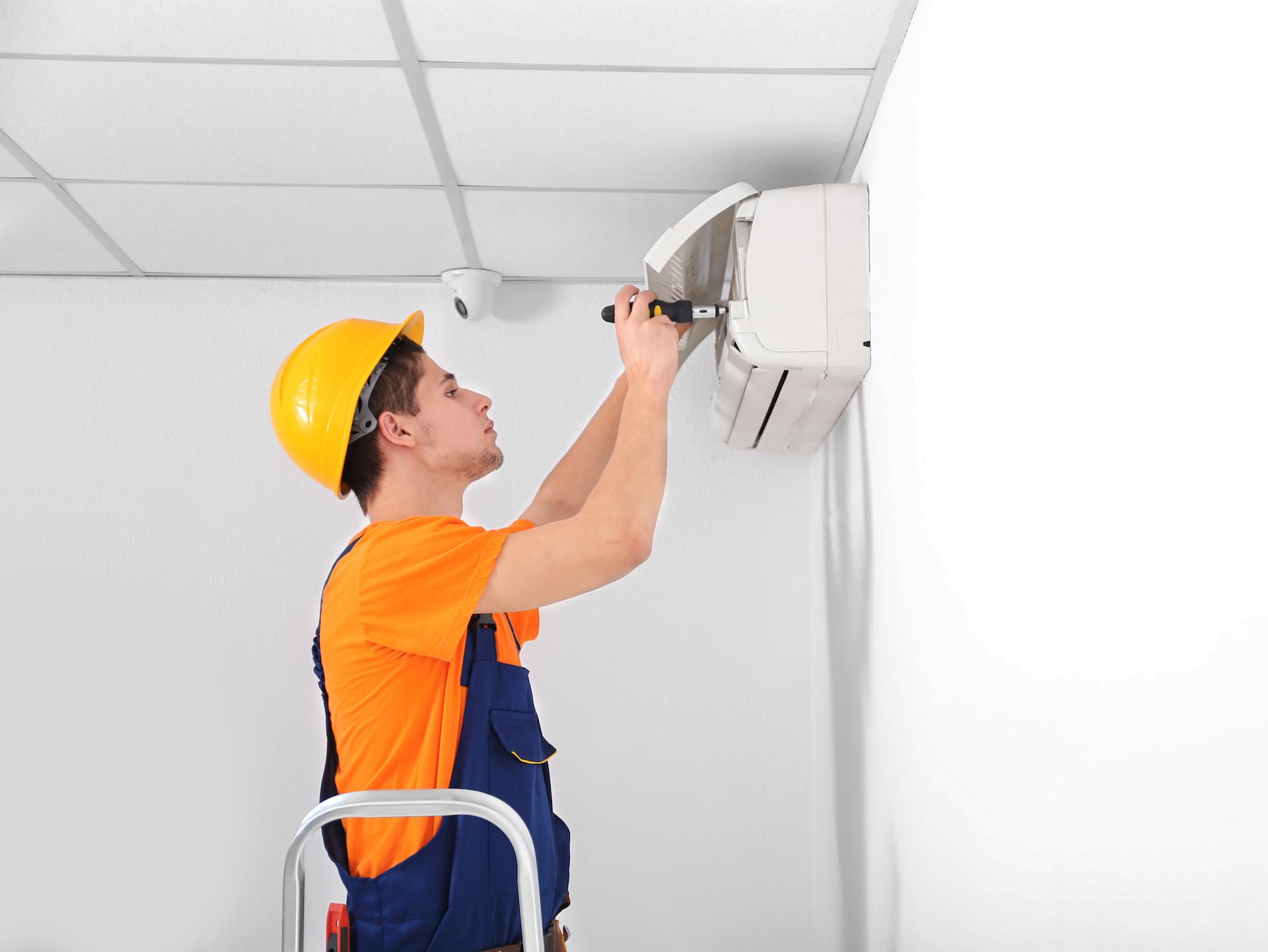 Contact Technicool for Industrial Air Conditioning Brisbane Wide!
Technicool has decades of experience in providing services for industrial air conditioning Brisbane wide. Our skilled residential and commercial air conditioning Brisbane technicians can diagnose any fault and provide installation, maintenance and repairs to keep your systems in perfect condition. Whether you need a solution for a small office or a large industrial warehouse, Technicool has the advice you need. Get in touch today to make a commercial or residential air conditioning service booking!
7/152 Bluestone Cct, Seventeen Mile Rocks QLD 4073
7/152 Bluestone Cct, Seventeen Mile Rocks QLD 4073