Ducted Air Conditioning Bliss At Your Fingertips
Talk to Technicool about your ducted air conditioning options today
Affordable Ducted Air Conditioning Services
If you are looking for ducted air-conditioning services for a residential home, commercial or industrial building within the Brisbane area, look no further than Technicool Air Conditioning. 
Our technicians have years of expertise installing, repairing and servicing ducted air-con systems and our skills and qualifications are second-to-none.
Customer satisfaction is important to us, and we listen to you from the beginning, ensuring we work within your budget from the initial free consultation, through the product recommendation and quotation stage to installation and our professional follow-up service.
Ducted Air Conditioner Benefits
We believe there is an air conditioning system to suit everyone's needs. After years of helping customers across Brisbane source the right air conditioning, we say if you can budget for ducted air conditioning, it will deliver a far superior experience in the long run, and the benefits will outweigh all other air-conditioning solutions combined and here is why:
Superior Comfort – Ducted Air Con provides a more easily managed year-round comfort experience than any other solution

Energy Efficiency

 – Innovative technology means an increase in energy efficiency and latent temperature control with just a touch of a button.

Energy Savings

 – With climate control, High-energy rated units deliver far lower running costs.

Choices

 – Regardless of your needs, wishes or building layout, there is a system that can be customised to suit.

Zone Control

 – Zoning allows you to regulate the temperature for different areas for greater control and energy savings

Clean Air

 – With advance filters and options, high quality purified air is distributed for all-round better health benefits

Programmable Settings

 – You can maximise the full control and output of your system, thus reducing running costs and energy waste.

Wi-Fi Control

 – Your ducted system can be controlled via Wi-Fi applications so you have full control of your system from any device and any location

Modern Look

 – Modern systems effortlessly blend into their surroundings, maximising space and improving values

No Dead Spots – With ducted air evenly distributed throughout, you will never experience cold or hot spots that you do with other air conditioners
No Noise – For those who like to rest or work in silence, nothing beats the whisper-quiet output of ducted air conditioning.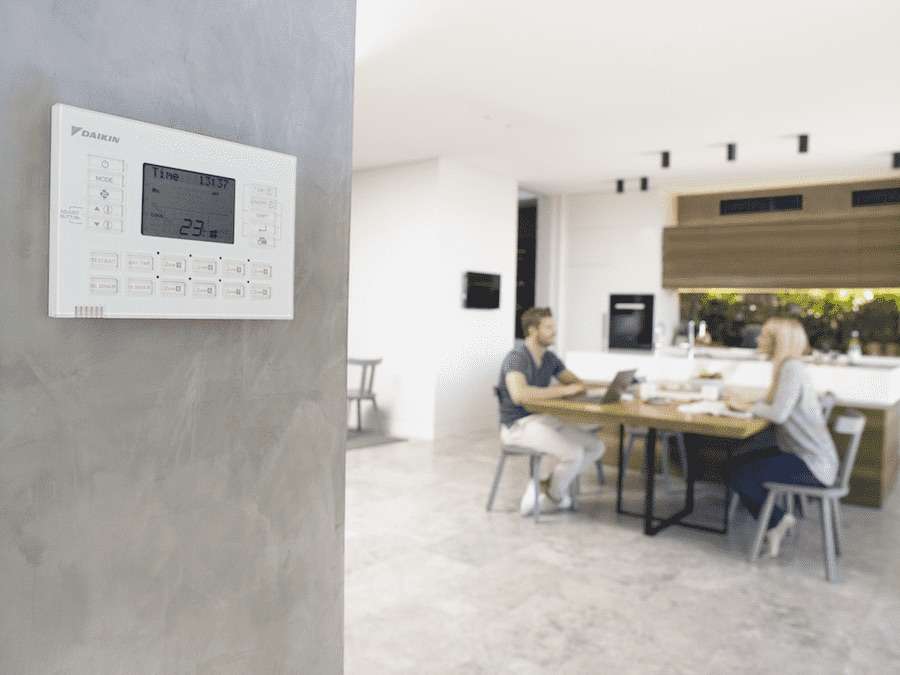 The Mechanics of Ducted Air Con
If you are interested in understanding how ducted air conditioning works, then read on. There are two major components to ducted air-conditioning that do all the heavy lifting – 
1) The compressor unit that sits outside the building
2) The air handling unit that sits in the roof space inside of the building
Whilst these two units form the backbone of any ducted air-conditioning system, the air still needs to be efficiently circulated into different rooms, and that is effected through a series of pipes known as ducting which are carefully hidden in the walls and roof space.
How the air flows
Air travels through the ducting into the room via another component called a diffuser or commonly known as a vent.

Air is circulated into different zones and controlled by air regulators. 

Regulators (also known as Dampers) allow the treated air into the chosen zone, and when switched off, the regulator completely closes.

Air returns to the system via return air grilles which are vital pieces of the jigsaw because they also house air filters, which aid in purifying the circulating air.

More modern diffusers even come with an LED light which alerts the owner that they need cleaning

Regular cleaning of these critical components plays an important part as dirt and grime can build up negatively impacting the efficiency.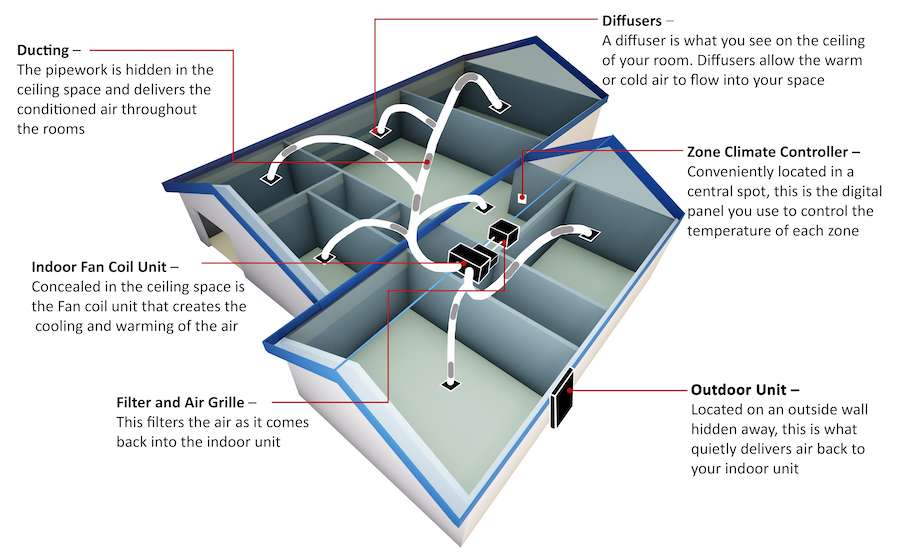 Grouping rooms or spaces to be air-conditioned is known as zoning. Having air-conditioned zones is great for conserving electricity as the system can function more efficiently as well as you using only the zones you need at specific times.
For example, when everyone's sleeping you can turn on the climate control for the bedroom zone whilst everything else is switched off. You can, of course, control the temperature of each individual room in the zone which allows for even greater comfort control.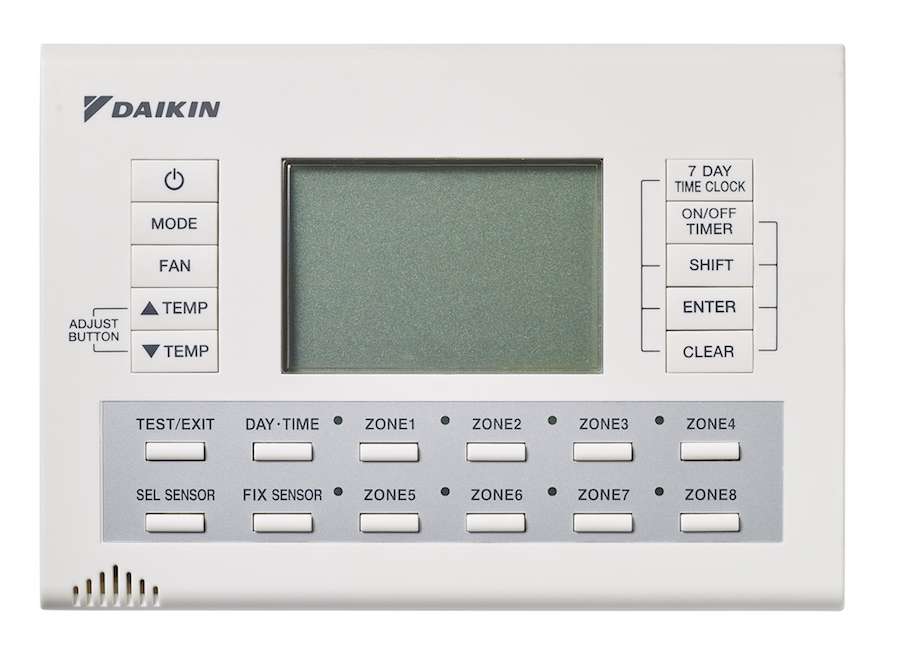 When it comes to ducted air-conditioning must-haves, Wi-Fi control is the ultimate feature that will enable a smarter cooling or heating experience and the ultimate in comfort.
Once you have connected your air conditioners to your smart devices via your online account and a special app, you have the ability to control the whole system from anywhere as long as you are connected to the internet.
Imagine driving home after a sweltering day and being able to turn the air con on exactly where and how you would like 30 mins before you walked in the door.
You can turn your unit on or off, adjust or set the temperature, change the mode, fan speed, or air direction or zone at the swipe of a finger giving you complete control over your air conditioning system.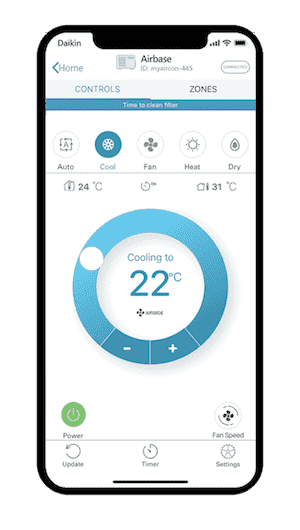 While there are various types of ducted air-conditioners, the choice you make will ultimately be based on your budget, your property, and your specific needs.
Ducted Refrigerated Air Conditioners

: This is the typical type of ducted air-conditioning you see in residential properties as it comes with both heat and cooling capabilities, can be zoned and can come with all the bells and whistles you would expect.
VRF Refrigerated Air Conditioners: 

VRF stands for Variable Refrigerant Flow. These systems are more suited to commercial, industrial and multi-level homes where access is a little more complicated. Considered top of the range, they offer everything a standard ducted system offers but with even more energy-efficiency and compact styling options for narrower spaces.
The experienced Technicians at Technicool Air Conditioning will spend time assessing your spaces and needs and present only the best options and prices to suit. The very basics we will help you identify upfront are:
The layout of your building, sizes of each of the rooms and areas

The orientation of the rooms concerning direct sunlight exposure

The size of any Windows, Doors and openings

What your building is made of, i.e. brick frame, timber cladding or concrete block

Is there any insulation in the walls and roof

How many people are likely to be in each of the rooms at any one time and what space will be used for
From this point, we will work through the features and needs you would like whilst always being mindful of the budget.
Getting Ducted Air Conditioning Prices
Ducted Air Conditioning prices vary depending on the size of your property and a number of other important factors.
As a guide, our expert technicians can help you with an obligation-free price estimate over the phone if you let them know the basics of your space and what you are wanting.
Because most homes or buildings aren't the same, we always come to your site or home to discuss your needs and see the spaces so we can recommend the most affordable and suitable solutions.
For years, we've been installing ducted air conditioning for many very happy Brisbane customers who initially didn't think they could afford it. We go to great lengths to secure the best solutions and prices and we would love to do the same for you, so go ahead and chat with our friendly team on 07 3376 2644 today.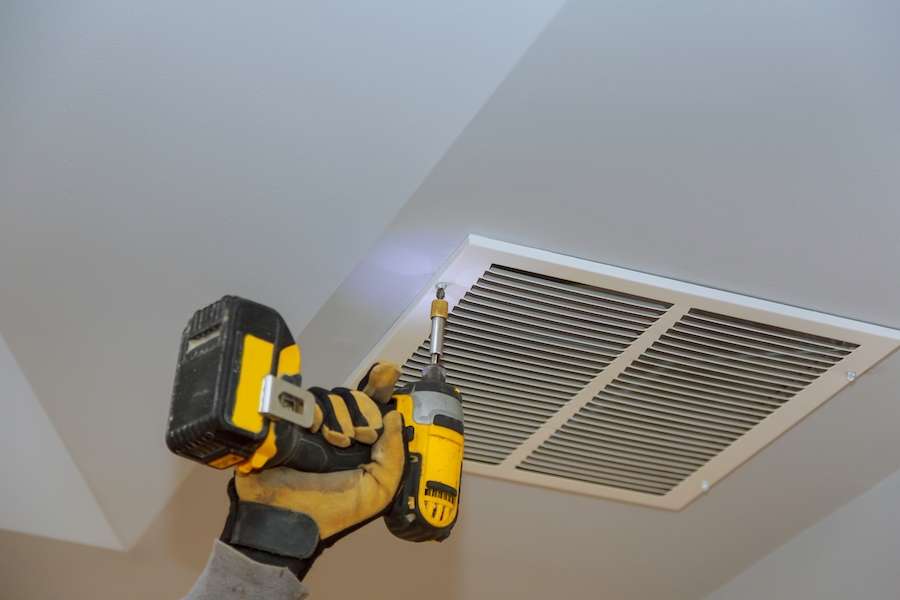 Our outstanding reputation has been built by the entire team through their unwavering attention to the detail and our core values of ensuring you the customer and your needs always come first.
Technicool Air Conditioning
7/152 Bluestone Cct, Seventeen Mile Rocks QLD 4073
enquiries@technicool.com.au