Air Conditioning Installation
Prices and Service you'll Love  
Stay cool, create comfort and reduce running costs with the best selling air conditioning from Technicool
Air Conditioner Installation that will 
'Tick the boxes'
For over 20 years the team at Technicool Air Conditioning have provided 'first-class' air conditioning installation services for the residents of Brisbane.
Unlike a typical installation company who offer a multitude of trade services and contract out their installations, the friendly team at Technicool are focussed Air Conditioning specialists without middlemen, doing all the work ourselves with a team made from the best Air Con Technicians in Brisbane.
We offer all our customers a no-obligation consultation that is personalised to your needs and allows us to recommend the very best choices for your space
You can be confident as a customer of Technicool Air Conditioning, we will offer you…..
We Supply and Install Air Conditioning for all Spaces
Whether you are installing air conditioning for a residential home or a commercial or industrial building, our highly qualified air conditioning and refrigeration specialists will seamlessly work with you to design the perfect choice that is:
High quality
Cost-effective
Low maintenance
Energy-efficient
Importantly, we will find the right solution for your space that keeps you, your family and/or your staff extremely comfortable in summer and winter and one that offers a high-performance, hassle-free experience you will enjoy for years to come.
Residential 

Single Rooms

Houses

Apartments

Townhouses

Offices
Commercial 

Highrise Buildings

Commercial Offices

Schools

Hospitals 

Medical Centres
Industrial

Warehouses

Factories

Refrigeration

and much more
Choosing Your Air Con Installation
For us residents of Brisbane, we know when summer comes, so does the hot humid sticky conditions and living, working and sleeping without being cool and comfortable is non-negotiable.
Choosing the right air conditioning for your space can be a little frustrating, but the best place to start is to think whether or not you want to have both cooling and heating capabilities and if so, then you would be looking at what's called 'reverse cycle' air conditioning.
Reverse-cycle simply means your air conditioner can both heat and cool and we would recommend it because it's definitely a cheaper way to heat a room than running a heater. Once that decision is made, there are three main types of air conditioning which are: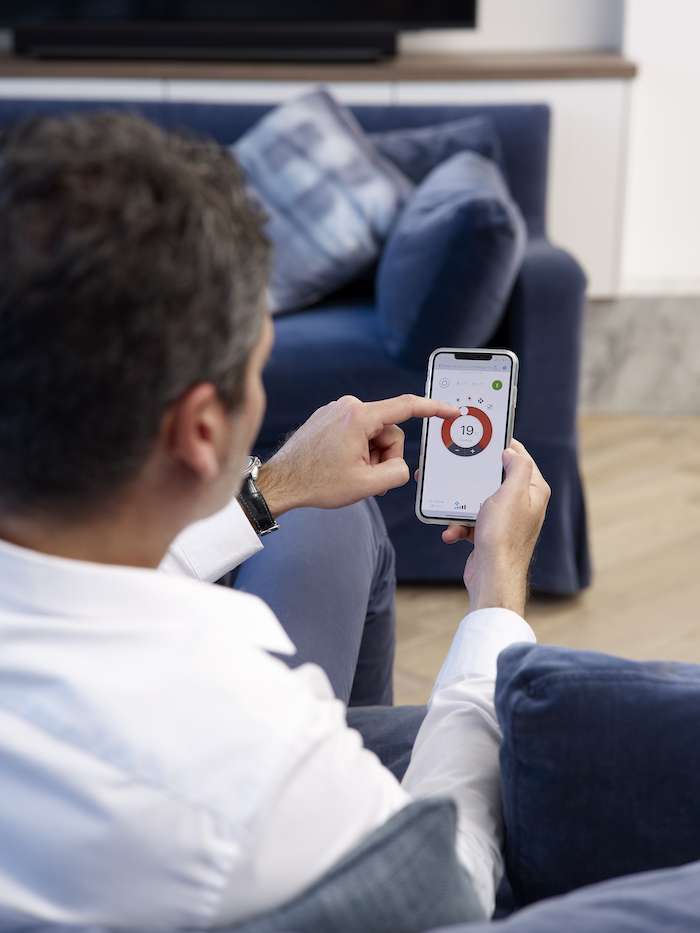 Split Systems
Simple, affordable and the right sized split system air conditioning unit is perfect for:
Bedrooms
Living Rooms
Studies
Offices

Multi-Head
Multihead Air conditioning allows you to run multiple air conditioners off one unit and is ideal for:
Small Homes

Mid-sized homes

Offices
Ducted
Ducted air-con offers the ultimate in luxury climate-controlled 'zones' from one central point and is best for:
Mid-sized homes
Big homes
Commercial Buildings
Key Features Worth Considering
Not all brands and air conditioning units are the same and it's important to consider the benefits that some systems offer over others such as:
Energy Efficiency – Electricity costs are rising, we always recommend the highest rated energy-efficient systems to save on electricity bills.
Inverter Driven Technology – A system that gently increases or decreases to reach the desired temperature. No 'stop and start' which will greatly save running costs
Noise Control – Many cheap imported brands on the market become noisy both inside and out. We can give you options that are whisper quiet so you can sleep in peace
Intelligent Eye – Select units have an 'intelligent eye' which automatically adjusts the temperature in a room to an economy mode when your not in it, saving energy consumption
Apps & Smartphones – Imagine coming home to a cool house on the hottest days – the best systems can be controlled from smartphones and apps at the touch of a finger
Style and Looks – Some modern systems are so sleek they seamlessly blend into the surroundings making them hard to spot. When looks are important – we have your choices
Other features which we help you understand and consider which all have their place of importance are:
Asthma approved systems (When it's critical to have a sensitive choice)
Air Purifiers
System fan speeds
Moisture removal rates
Temperature Operating range
Self Cleaning functions
Don't Miss Out…..
Don't install any air conditioning unit until you have looked at all the features and benefits – there may be many you haven't even heard of that could add great value to you, your family or staff, so don't overlook the choices, speak to Technicool about ALL the options today. Call 07 3376 2644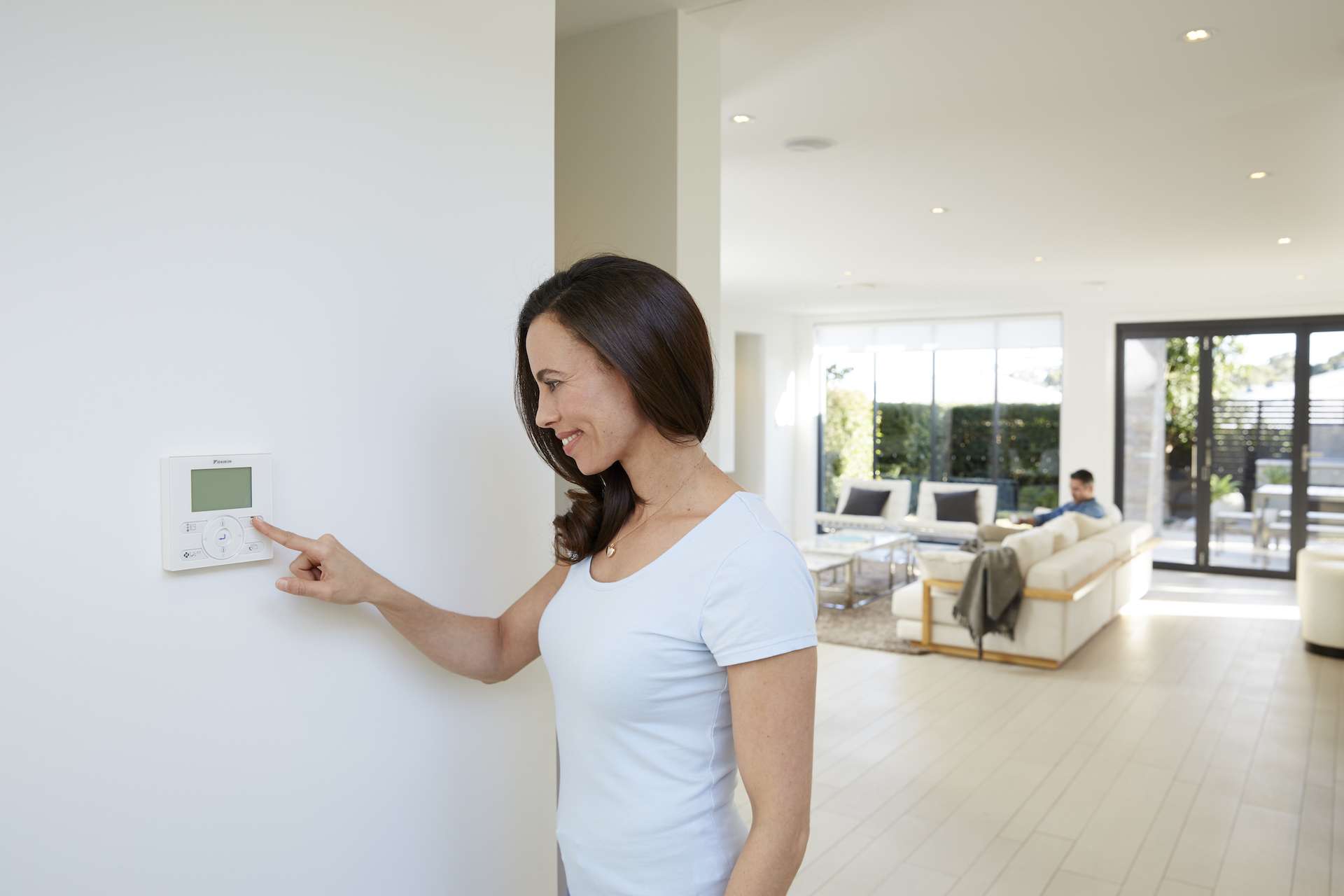 An Air Conditioning Installation cost that won't break the budget
When it comes to air conditioning installation costs, you come first. We align ourselves with the features you want and the requirements you have and set to work getting the very best system for your budget
Importantly, every quote we give you will be a FIXED PRICE quote – meaning it won't change unless you want something added to it.
It can be a little hard for us to know what options and costs to give you without first seeing your space and also knowing what features mentioned above will best suit you but we are always happy to take your call and listen to your description and give you an indicative price over the phone.
Booking a quick no-obligation visit from one of Brisbane's best Air Conditioning Technicians is the simplest way to understand every option available to you as well as learning about some of the incredible technologies, features, tips and cost-saving tricks you can easily benefit from.
It's also important for us to see the layout so we can help you work out where we can best position everything to ensure you get the best air conditioning experience for the budget.
Important Side Note:
Back in January 2019, the regulations for installing air conditioning systems were changed by the Electricity safety office of QLD. Now every air conditioning unit regardless of its size is to have its own dedicated electrical circuit from the air-con system back to the switchboard and it must include its own RCD (safety switch) circuit breaker.
Don't let this concern you though, as it's usually a simple inexpensive fix if your property isn't set up for it already – rest assured the Technicool team are experts at ensuring the safety of you and your property with any air conditioning installation.
Your Aircon Installation in 3 Easy Steps
Organising your air conditioning installation couldn't be simpler with Technicool. Although we make sure we've taken the time to design and recommend the best options for you, the actual process can be summed up in 3 simple steps:
STEP 1
Book a visit from a Technicool technician who will come out and check your space, offer advice, listen to your needs and show you all the options, features and benefits
STEP 2
We provide you with a detailed quote containing all the options discussed at your meeting. You select your new tailor-made air conditioning system and we book in an install date that suits you 
STEP 3
Your new system is installed by our professional technicians. We clean up and take away all the rubbish and show you how to best use and maintain your new air conditioner 
To get the very best air conditioning installation prices and service in Brisbane, give the friendly team at Technicool a call today….
Our outstanding reputation has been built by the entire team through their unwavering attention to the detail and our core values of ensuring you the customer and your needs always come first.
Technicool Air Conditioning
7/152 Bluestone Cct, Seventeen Mile Rocks QLD 4073
enquiries@technicool.com.au