Location
7/152 Bluestone Cct
Seventeen Mile Rocks
QLD 4073
Split System Air Conditioning Brisbane
A great choice for the home or office. Call for a FREE split system air conditioning Brisbane Quote
Split System Air Conditioner

Flexibility
Here at Technicool, we believe split system air conditioning is an easy fix for helping people stay comfortable day and night through Brisbane's hot summers. Some of the most common places we can perform split system air conditioning installation Brisbane wide include:
Single Rooms
Bedrooms
Living Areas
Home Offices and Studies
Apartments
Townhouses
Single Storey Houses
Two Storey Houses
Shops
Offices
Due to their flexibility, split system air conditioners are widely used as commercial air conditioning solutions for buildings and offices as they can be installed in the tightest of spaces.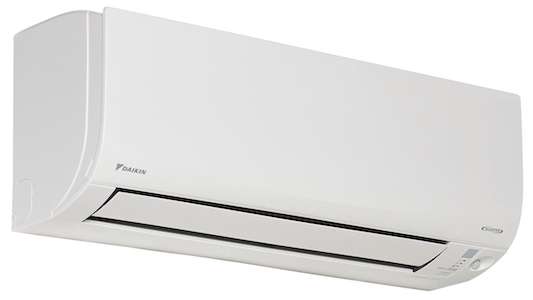 Advantages of a

Split System Air Conditioner
A great advantage with a Split System Air Conditioning Brisbane wide is that most units come with a heating option, typically known as reverse cycle air conditioning so your home or office can be kept both cool in summer and warm in winter.
Other reasons split system air conditioning is so popular with our customers is due to:
Affordability – The cost to supply and install is very affordable
Flexible – You can put them almost anywhere
Quiet – Typically they use inverter technology, which makes them extremely quiet to run
Temperature Control – You can set and forget the temperature of a room very easily
Energy Efficiency – The technology has improved so much they are now more energy-efficient than ever before.
Summertime brings heat and humidity and a split system air conditioner has been specifically designed to overcome both.
Basically, your split system air conditioner works by removing heat from the air in a room, allowing the remaining air to cool down.
To achieve this, there are two separate components to split system air conditioning – an outside compressor unit and an indoor unit.
The two units are connected via copper pipes that carry a refrigerant. It's the refrigerant that moves the hot air from the inside through to the outside via the two units.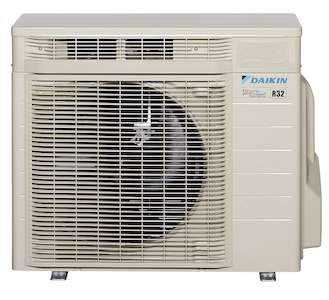 What's the best brand?
When it comes to effective split system air conditioning units, Daikin sets the industry standard for performance, quality, engineering, technology, and reliability.
Split system air conditioning installation of a Daikin unit ensures exceptional filtration system and eco-comfort technology which minimises exposure to allergens. These units are amazingly quiet, allowing people to enjoy their cool, quiet surroundings without having to put up with the typical 'hum' we've learned to expect from other less-effective brands.
Perhaps the most popular series of Daikin units that Technicool installs is the Daikin US7 series. Endorsed as the top of its class, this unit comes packed with great features and delivers premium air quality to your home or office space with its dehumidifying, humidifying, air-purification and ventilating capabilities.
This US7 series was the first unit to achieve Australia's 7-star Super Efficiency rating, while also being lauded by the National Asthma Council of Australia as a 'Sensitive Choice' approved product as it contains air purifying filters, designed to keep the air clean and fresh by trapping airborne particles. Most Daikin split system air conditioners contain a photocatalytic deodorising function within an air-purifying filter which has been specifically designed to decompose odours, trap microscopic particles, and neutralise viruses and bacteria.
Out of the thousands of air conditioning systems, we've installed for customers over the years, its hard to beat a Daikin.
What are the ongoing running costs?
It largely depends on how you use it but having a climate control feature definitely helps.
As the surrounding temperature rises or falls, an air-conditioner with climate control will automatically adjust to your chosen setting without stopping and restarting so the air-conditioner is not being asked to overwork in order to heat or cool.
 Research has shown repeatedly that when a split system air conditioner is used wisely, not only does it extend the life of the system itself, the climate control settings can save a substantial amount of money on electricity bills vs alternative heating and cooling methods.
Fingertip Control with Wi-Fi 
Regardless of where you live or work, Wi-Fi is a must-have for unlocking the door to total comfort. For smarter cooling and heating, the innovative technology of Wi-Fi allows you to connect your Dakin split system air conditioner to your online account, smartphone, or tablet.
Using an Internet connection from anywhere in the world, you have full control of each unit while you're on the go.
Adjust the set temperature, change the fan speed or mode, even adjust the air direction, and of course, turn the unit on or off on your way home.
A Wi-Fi controller comes as an optional extra in most cases, but for the extra few hundred dollars, you have multiple handy functions available at your fingertips.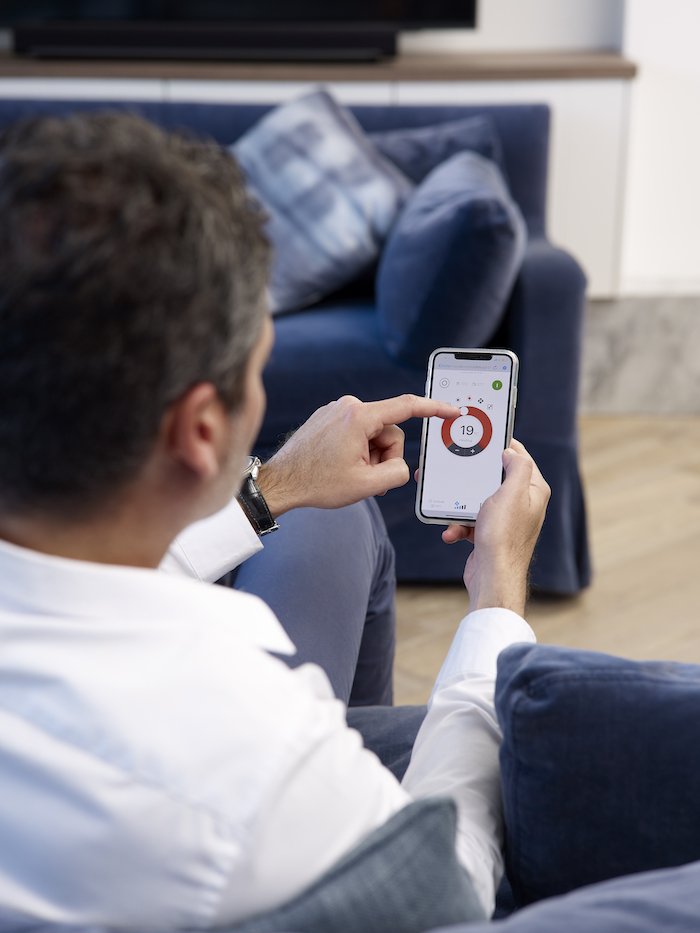 When you're having a split system air conditioning unit installed in your home or workspace, you need to know that the installer has the right knowledge and expertise to complete the job.
The key is having an air conditioning specialist making recommendations for your space as you want the right advice the first time!
That's why you need Technicool, we are a highly qualified and professional air conditioning and refrigeration business and our technicians have years of expertise. Each technician is up-to-date with the latest in technology and advancements.
They have the expertise to recommend and install the right split system air conditioner, no matter what the size of your space is.
We also pride ourselves on our workmanship and customer service when you ask us to install your split system air conditioning unit, you can be assured we will provide you:
Superior Customer Service
So if you live in and around the Brisbane area and are thinking about installing split system air conditioning – give Technicool Air Conditioning a call today on 07 3376 2644. You'll be in great hands.
7/152 Bluestone Cct, Seventeen Mile Rocks QLD 4073
7/152 Bluestone Cct, Seventeen Mile Rocks QLD 4073