Brisbane Air Conditioning Services
Whether You Need Repairs, Maintenance, Cleaning, Or Are Thinking About Installing New - We've Got You Covered
Call: 07 3376 2644
Local 
Air Conditioning Service Providers
For more than two decades Technicool Air Conditioning has provided a range of air conditioning services that include installations, repairs, cleaning, servicing and maintenance on family homes, apartments and commercial buildings, below are some of the services we can provide.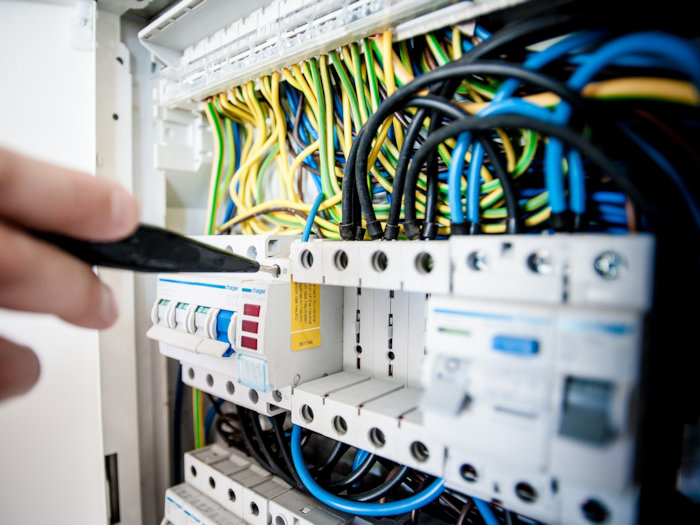 Air Conditioner Servicing & Clean
Whether it's a residential air conditioning service or a large building that requires a  commercial air conditioning service, Technicool can provide immediate help for any type of air-con application.
Just like owning a vehicle or any piece of mechanical equipment, our air conditioning systems also need a regular checkup and service to ensure peak performance year-round.
Regularly Servicing your system will:
Prolong the life of your unit so it works perfectly for years to come

Decrease the energy your unit uses, helping you lower your electricity bills

Provide cleaner fresher air to those who breathe it, eliminating mould, bacteria and other 

harmful contaminants
Technicool will come out and inspect your split, multi-head or ducted air conditioning units and perform a thorough clean which typically includes:
Cleaning the return air filters inside

Checking and flushing the drains ensuring proper flow and 

Clean the internal Fans

Assess the temperature of the gas and adjust where necessary

Clean the cross-flow fans and indoor coils from dirt and mould

Eliminate odours by coating the inner coil with a special product which is spread by the coils condensation to ensure the air is odour free

Spray the drain pans to improve water flow and stop future blockages 

Wipe down your units inside and out

Inspect the indoor air temperatures and evaporators 

Check the outdoor unit for vibrations and any rust
Air Con Service Experts
There are numerous reasons your residential or commercial air conditioning system would require repairs. Some of the most common problems we encounter can be:
Blocked air-con drains
strong odours coming from the indoor unit
aircon compressors stopped working
Broken internal Fans
Circuit boards
Ductwork needing repairs or reconfiguration
Heat pumps
Regasing of units
noisy air conditioners
brackets rusting through
aircon valve replacement
moving or relocating air conditioners
repair of ductwork
internal fan replacement
aircon motors
As qualified refrigeration experts our team can quickly diagnose and fix any problem we may encounter no matter what type of system you may have. So if you need urgent repairs to your system, give the Technicool team a call today.
Reliable Air Conditioning Maintenance 
As the saying goes, prevention is always better than a cure. Rather than trying to remember to call us when you think it's time for a service, consider one of our residential or commercial maintenance programs which are recognised as one of the best in the industry.
As much as 70-80% of your air conditioning operating efficiency can be lost by leaving it unserviced for long periods.
Contaminants such as mould, bacteria, and dust build up inside the system to a point where it has to overwork to heat and cool. This can negatively impact your electricity costs as well as reduce the lifespan of your system and the quality of air.
Developed by our team of engineers and technicians our maintenance program conveniently reminds you when it's time for a service.
We use the latest in technological advancements to record what was found and treated, tracking your system's health by recording performance levels and what needs to be looked at in the future, ensuring a safe, energy-efficient and comfortable experience for years to come.
Our team are experts with maintenance solutions across all air conditioning types including commercial refrigeration, ventilation and exhaust systems within the Australian Refrigeration Council Guidelines.
To find out which is the best maintenance program for your space either send us a message or speak to one of our friendly staff.
For All Air Conditioning Services - call 07 3376 2644
Our outstanding reputation has been built by the entire team through their unwavering attention to the detail and our core values of ensuring you the customer and your needs always come first.
Technicool Air Conditioning
7/152 Bluestone Cct, Seventeen Mile Rocks QLD 4073
enquiries@technicool.com.au